About Us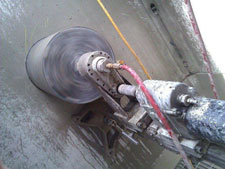 Evergreen Concrete Cutting Inc. was incorporated in the State of Washington in 1995. Matt Taylor, President, and Dale Taylor, Vice President, began the company with one truck and a vision of success. Both Matt and Dale are intimately involved in the day-to-day aspects of running the company and value the personal relationships developed with each customer and each of their employees.
The company has steadily increased in both size and reputation. Evergreen Concrete Cutting is currently dispatching 45 fully equipped saw cutting trucks, to cover all of your saw cutting and core drilling needs, and also dispatches 7 dump trucks for the break up and removal of your concrete or asphalt.
All trucks and equipment are primarily serviced in-house, with several full-time mechanics on site, to provide all necessary maintenance, repair and fabrication.
The office staff, as well as the sales people, are both friendly and knowledgeable, handling projects in a variety of sizes, from residential to commercial, as well as public and private works.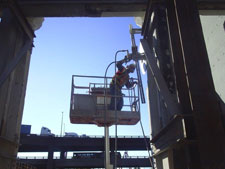 Evergreen Concrete Cutting is proud to be involved in thousands of projects, of various sizes, every year. We work closely with contractors, large and small, and have proven time and time again to surpass all of our competition in customer service.
In additional to the numerous projects Evergreen Concrete Cutting is a part of each year, the company also believes strongly in giving back to the community whenever the opportunity presents itself. The company involves itself, either by donation or direct involvement, with several charitable causes including several different children's disability organizations, local youth outreach programs, local community outreach programs, as well as individual causes closely affecting an employee's immediate family.